What is life like in Rwanda?
Check back to see regular updates about life in Rwanda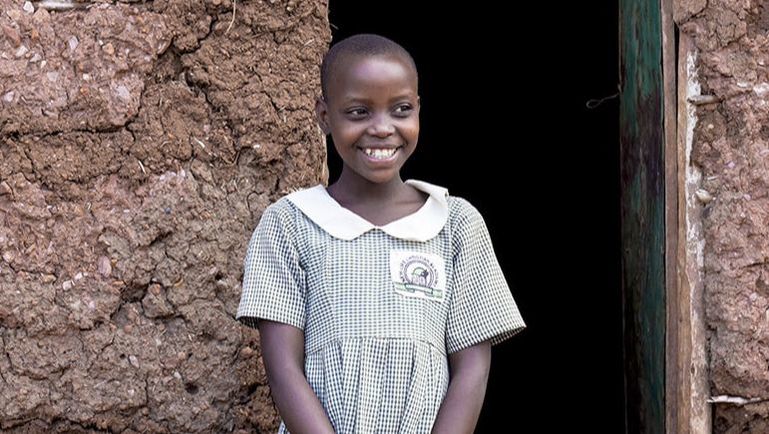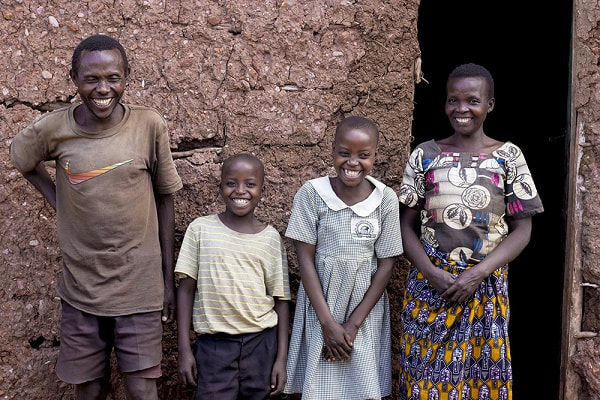 Here is the next story from Thomas and David

We visited Uwimpuhwe Donata RWCK0184 and her family.

They live in Kayonza in the Eastern province, about 75KM from the Dream Centre.

Donata, who stays with her mom, dad and her siblings. She is the third born of four and the only girl.

They have a poor living situation and the mom and dad work in the fields deep in the village of Kayonza.
Her dad has some mental health problems but when he is ok he helps mum in the fields.

All of their children go to school, three are sponsored by Africa new life ministries( our Rwandan partner) including Donata who is sponsored by RwandaChild. Their house is of very poor quality and seems like it could fall down at any time.

This is a hard environment for the family to be in.

They also have hens and goats living inside the house with them, and due to this the hygiene in the house is poor. They also do not have a toilet. They have one cow two goats and hen. They also look after a cow for someone else to earn a little extra money.

The land they farm is not theirs and they have to divide the profits from the sale of the produce with the land owner. They are sadly behind in their rent and therefore are looking for ways to earn more so that they do not lose their home.

The family really struggle to be able to provide for the children. They are so thankful for the sponsorship, so that 3 of the children can have an education but it is still not easy and often they go to bed hungry.

The 30 minute walk to school for Donata is also hard on an empty stomach but she goes everyday and is doing her best in school.

Donata has been sponsored by RwandaChild for some years now, she is in a good primary school. In fact she attends Africa new life ministries, NEW LIFE JUNIOR ACADEMY in Kayonza. She is dreaming of become teacher.

We believed God is with them and stand with the in prayer.
​

---
Registered charity number : 1049346 © Website/Photo/Video Copyright RwandaChild 2017. All Rights Reserved.
RwandaChild, The Circle, 33 Rockingham Ln, Sheffield S1 4FW